Populiarioji kultūra mus skatina vartoti ir atsinaujinti perkant naujus daiktus. O ar visada atsakingai atsisveikinate su senaisiais? Kai susitvarkote spintas ir spinteles, sandėliukus ir nusprendžiate, kad kai kurie daiktai jums nereikalingi, siūlau išsigryninti, ką norite su jais daryti – parduoti, dovanoti, išmesti ar atsikratyti.
O dabar apie kiekvieną iš kategorijų atskirai:
Parduoti – šiuo metu yra daug platformų, kuriose galite kelti savo parduodamų daiktų skelbimus. Tikriausiai labiausiai žinomos šios:
www.skelbiu.lt – čia galite parduoti įvairiausius daiktus – nuo smulkiausių buities daiktų, drabužių, laisvalaikio priemonių, įvairios technikos iki didesnių gabaritų daiktų kaip, pavyzdžiui, baldai.
www.vinted.lt – čia galite parduoti drabužius, avalynę, kitus aprangos aksesuarus.
www.facebook.lt  – čia yra daug grupių, kuriose galite parduoti įvairiausius daiktus.
Manau pardavimas yra geriausias būdas tiek parduodančiajam, tiek perkančiajam, kadangi parduodantis žmogus gali investuoti pinigus (kad ir minimalius) naujam, tvaresniam daiktui įsigyti, o perkantysis žmogus, prieš įsigydamas pagalvoja, ar tikrai jam to daikto reikia, ir elgiasi tvariai pirkdamas ne naują, o naudotą daiktą.
Yra ir Facebook grupių, kuriose galite savo daiktus mainyti, tarkime, į kavą ar šokoladą. Tai taip pat labai prasminga – jūs dovanojate, pavyzdžiui, savo nenaudojamą puodukų rinkinį (kuris kažkam labai gražus ir reikalingas), o gaunate norimos arbatos ar šokolado dėžutę.
Dovanoti – tam puikiai tinka www.aukokdaiktus.lt. Joje galima išsirinkti šeimą ar nevyriausybinę organizaciją, kuriai trūksta tam tikrų daiktų ir juos tikslingai paaukoti. Aukodami savo daiktus prikeliate juos antrajam gyvenimui ir drauge padarote gerą darbą.
Padėti aukojant savo daiktus galite ir šeimoms, organizacijoms, kurios gyvena/yra įsikūrusios šalia jūsų – svarbiausia užmegzti pirmąjį kontaktą ir išsiaiškinti realius poreikius, o ne vežti šeimai/organizacijai viską, ką turite, su mintimi "ai, man nereikia, o jiems gal prireiks". Dažniausiai šeimoms/organizacijoms reikia labai tikslingų daiktų, tad neverta jų apkrauti viskuo, ko jums nereikia.
Dovanoti savo daiktus galite ir įvairiose Facebook grupėse – turbūt didžiausia jų – Dovanoju – atiduodu viską, ko nenaudoju, burianti daugiau nei 119 tūkst. žmonių bendruomenę iš visos Lietuvos. Taip pat, yra įvairių miestų grupės su pavadinimais dovanoju/free your stuff ir pan.. Dažniausiai šiose grupėse žmonės labai geranoriški ir norimų daiktų atvažiuoja pasiimti į sutartą vietą arba paima tiesiog iš jūsų namų.
Dovanoti Facebook grupėse galima net augalus! Grupėje Augalų atiduotuvė galite dovanoti augalų ūgliukus arba jums jau nemielus augalus, kurie naujuose namuose besikuriančiam žmogui bus labai reikalingi namų jaukumui sukurti.
Jeigu norite daiktą padovanoti, tačiau nenorite skirti laiko susirašinėjimui su potencialiais daiktų gavėjais (nors tam laiko tikrai nereikia daug!), savo kokybiškus, bet nereikalingus daiktus galite vežti į neseniai atsidariusią DĖK'ui stotelę. Čia galite palikti baldus, buitinę techniką, daiktus vaikams, buičiai, laisvalaikiui, remontui ir kt.. Šie daiktai įkeliami į svetainę www.stoteledekui.lt, kur jie gali būti rezervuojami. Rezervuoti daiktus gyventojai ir organizacijos gali atvažiuoti pasiimti kiekvieną ketvirtadienį. Deja, kol kas tokios stotelės yra tik keturios – jos įsikūrusios Vilniuje, Vilniaus r. bei Trakų r..
Jeigu turite du nenaudojamus puodelius (ar kelis vienetus kitų daiktų), tačiau manote, kad organizuoti dovanojimo procesą dėl kelių daiktelių užima per daug laiko, skatinu vienytis su kitais, kurie taip pat galbūt turi panašių nenaudojamų daiktų – galite susikooperuoti su kaimynais arba kolegomis darbe:
Puodukus, lėkštes, stalo įrankius galite dovanoti vaikų dienos centrui. Prieš dovanojant, rekomenduojama susisiekti su konkrečiu vaikų dienos centru bei pasiteirauti apie jų realų poreikį.
Nuskalbtus rankšluosčius, išblukusią patalynę, nunešiotus pledus, paklotėlius, pagalvėles galite dovanoti gyvūnų prieglaudoms – juos prieglaudos naudos tiek gyvūnų gultams, tiek kitoms reikmėms buityje. Prieš dovanojant rekomenduojama susisiekti su konkrečia prieglauda bei pasiteirauti apie jų poreikius.
 Nenaudojamus, prasitrynusius ar praplyšusius džinsus galite dovanoti Denim diaries – čia jūsų ir jūsų artimųjų/kaimynų/kolegų sudėvėti džinsai virs naujais produktais – papuošalais, džinsinėmis peteliškėmis, kosmetinėmis, pirkinių maišeliais, dekoratyvinėmis pagalvėlėmis ir pan..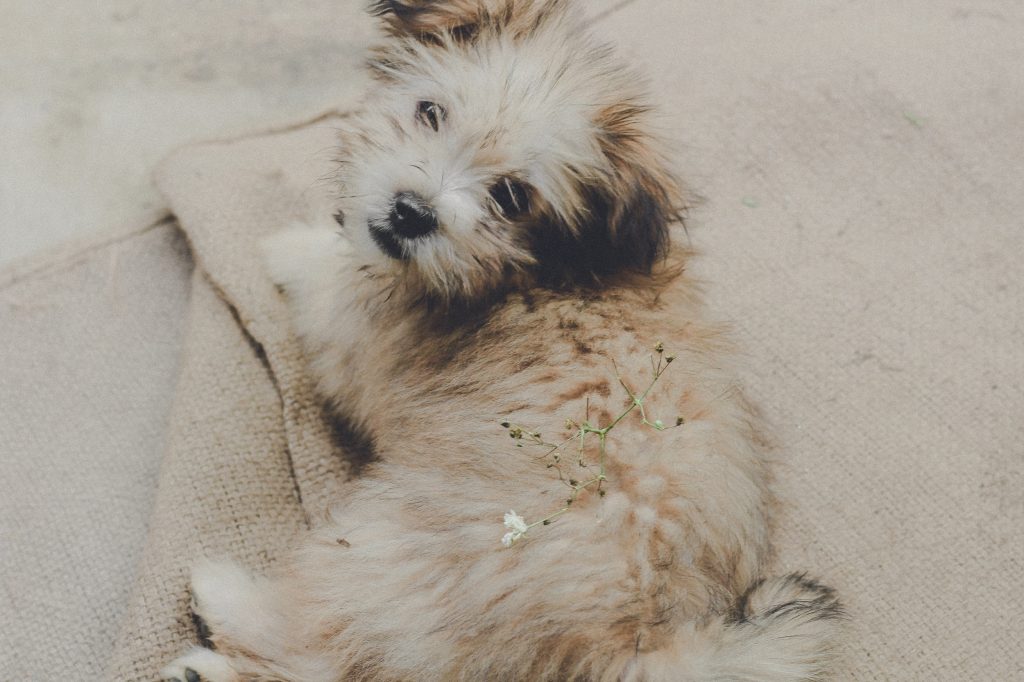 Išmesti – jei daiktą išmetate, darykite tai atsakingai – surūšiuokite arba nuvežkite į stambiagabaričių atliekų surinkimo aikštelę. Kur yra artimiausia stambiagabaričių atliekų surinkimo aikštelė, galite sužinoti Aplinkos apsaugos agentūros tinklapyje.
Tam tikrus netinkamus naudoti daiktus taip pat surenka ir parduotuvės:
Naudota technika: neveikiantį elektrinį arbatinuką, pakrovėją, ar kitą techniką galite nunešti beveik į bet kurią technikos parduotuvę, kuri prekiauja buitine technika. Prieš atvykstant, rekomenduojama į konkrečią parduotuvę užeiti ir pasiteirauti dėl planuojamo atnešti kiekio, kad netektų su visu maišiuku vėl grįžti namo – kiekvienas prekybos tinklas turi savo taisykles, todėl techniką priima ne visose tinklo parduotuvėse.
Tekstilė: nebetinkamus naudoti tekstilės gaminius galite nunešti į bet kurią H&M parduotuvę – čia priimami bet kokio prekės ženklo ir bet kokios būklės drabužiai. Drabužių tinklo partneris surinktą tekstilę pakartotinai perdirba ir pasirūpina pakartotiniu tekstilės perdirbimu. Taip pat, švarius ir tvarkingus drabužius priima TexTale (prieš vykstant, parašykite ir pasitikslinkite su organizacija dėl poreikio).
Atsikratyti – skatinu to niekada nedaryti ir su savo daiktais elgtis atsakingai – parduoti, dovanoti, išmesti atsižvelgiant į daikto būklę ir jo pritaikomumą dar kartą.
Vietų ir būdų, kur dėti savo nenaudojamus daiktus yra daug – pasirinkite sau tinkamiausią bei dalinkitės apie savo atradimus su artimiausiais: šeima, draugais, kolegomis. Paskatinkite ir kitus su savo daiktais elgtis atsakingai! 😉
Žalios bendruomenės tinklaraštis atviras visiems, tad jeigu ir Tu nori pasidalinti žaliu turiniu – parašyk mums laiškelį ir padėk sukurti tvarios informacijos lobyną!